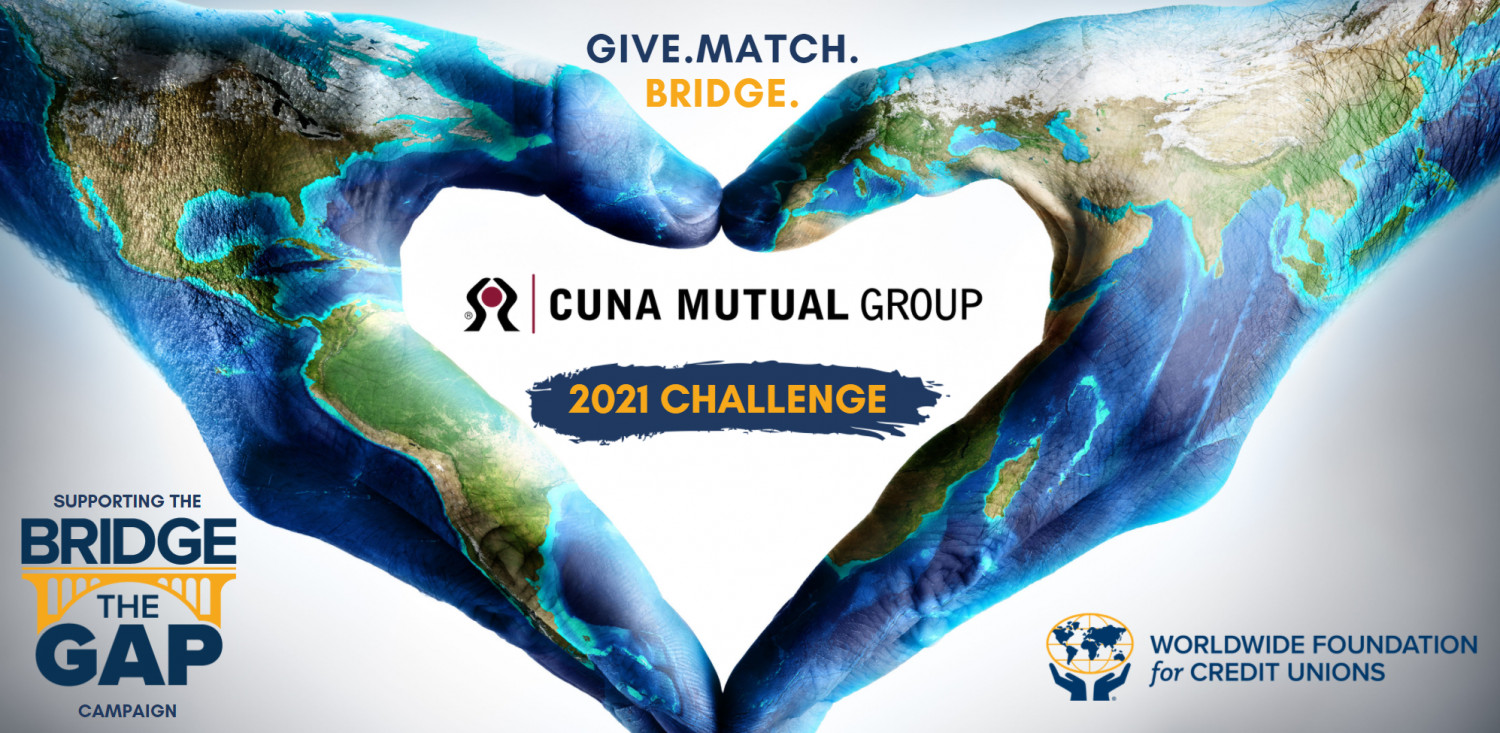 A Challenge to Grow Credit Unions for the Next Fifty Years.
Imagine all credit unions worldwide digitized, leveraging their YP talent, empowering women toward leadership and providing financial inclusion to all.

We can create this reality by 2071.


We are honored to have CUNA Mutual Group (CMG) join us in challenging you to help advance our work that helps grow credit unions worldwide.

CMG will match every dollar you or your organization provides to the challenge up to $1,000,000 to support the Foundation's Bridge the Gap Campaign.


The 2021 CMG Challenge is an opportunity to grow together as a global credit union community.

In the face of what we endured together in 2020, we rise together as a cooperative movement to safeguard it for future generations.
Please reach out to us at foundation@woccu.org for any Challenge assistance or information.


Each $1 of your challenge contribution to the Worldwide Foundation will be matched dollar-for-dollar by CUNA Mutual Group to support the World Council of Credit Unions. Our Priority Fund will receive each challenge contribution and designate it toward our four initiatives that help advance the credit union system worldwide. Challenge updates will be provided quarterly or upon request.