2018-05-24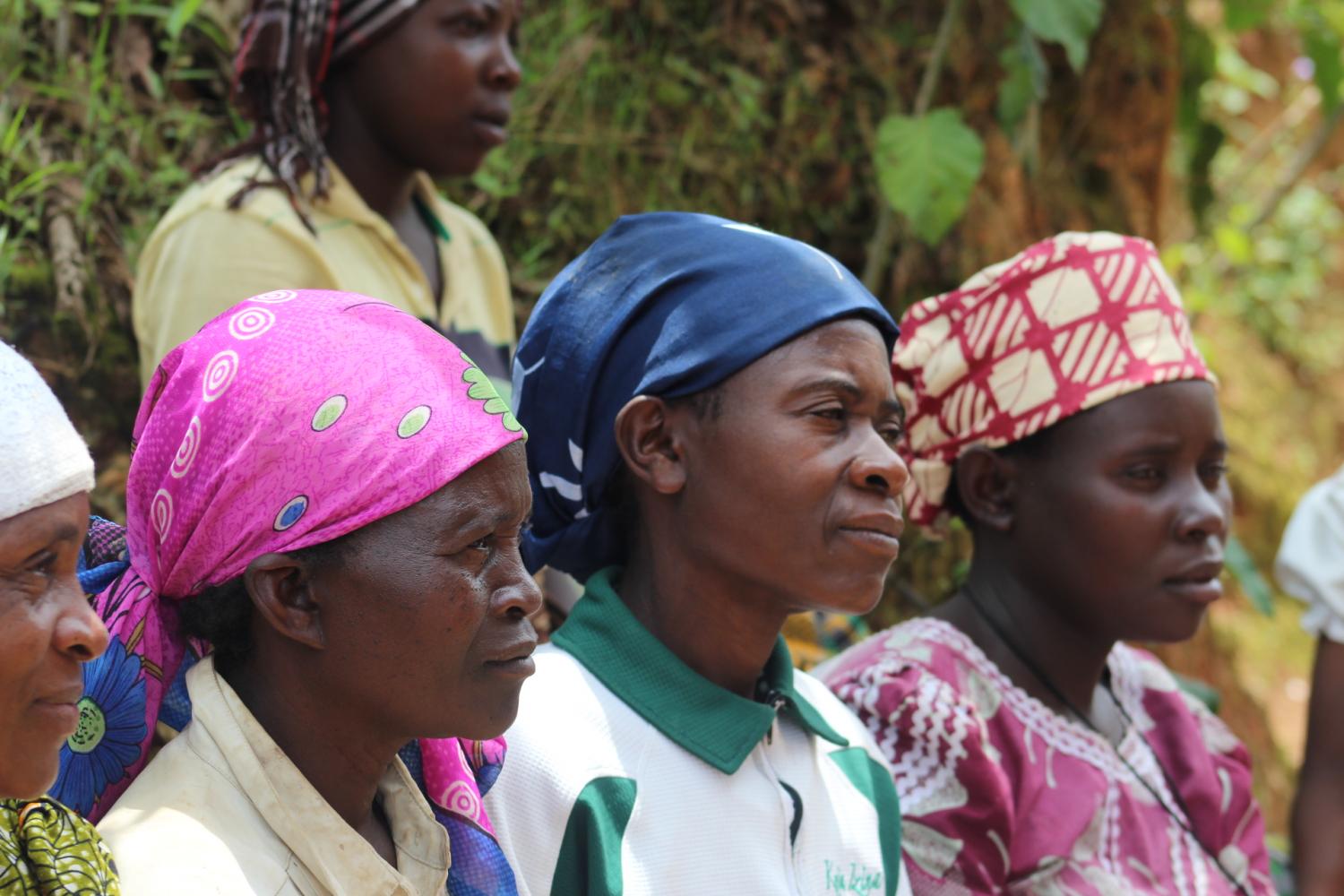 The Kenya Field Engagement: What We Saw, What We Learned
By Mike Reuter, Executive Director, Worldwide Foundation for Credit Unions
Rolling up your sleeves and engaging with the credit union movement on the ground is the best way to see credit union's impact at work. In early March, a contingent of U.S. and international credit union leaders visited Kenya on the first of several Field Engagement trips offered in 2018 by the World Council of Credit Unions (WOCCU).
The goal of field engagements is to deepen understanding, share knowledge, foster friendships and return home with stories that vividly illustrate the valuable work being done by the credit union movement through support from WOCCU with the necessary tools and resources to build, champion, defend and grow a global community and empower millions worldwide.
Here are five things we learned:


1. KUSCCO LTD. is the champion of the African credit union movement.


Kenya Union of Savings & Credit Cooperatives Ltd. (KUSCCO Ltd.), is the voice for the credit union movement and is at the forefront of advocacy efforts in Kenya. The visit included meeting with members of Kenya's parliament, who are working with KUSCCO to articulate the impact that Savings and Credit Cooperative Organization (SACCOs) have in both urban and rural areas, to farmers and individuals alike. George Ototo, KUSCCO's Managing Director and director on the WOCCU board, with his dynamic team hosted the group at their headquarters and outlined their leadership structure, industry marketing and advocacy efforts.
KUSCCO Ltd., a WOCCU direct member, is involved in an agricultural savings and lending project to boost SACCO liquidity in agricultural lending through the Cooperative Development Program (CDP). A WOCCU project funded through the United States Agency for International Development (USAID), CDP focuses on the growth and sustainability of subsistence and commercial farmers.


2. Farmers are thriving by participating in the Cooperative Development Program.


Adopted in Kenya since 2016, the Cooperative Development Program, is a WOCCU initiative in partnership with USAID that is improving small rural producers' income by working with local SACCOs in offering a lending toolkit to finance, grow skills and expand results for farmers and their SACCOs. The loans available with the toolkit are tailor-made for rural farmers and are built for their unique support and timeline needs. Increases in crop yield and harvest incomes are at 150% per farmer in some cases, resulting in more farmers wanting to join the program. SACCOs are benefiting by growing their agricultural loan portfolio with lower delinquency rates making it a more attractive product for SACCOs to provide members than traditional loans.
The long-term benefit is a foundation of trust between SACCO and member, growing long term relationships and stability for the participating SACCOs and the communities they support.
3. Lessons from Mwalimu National




One of the largest SACCOs in Africa at US $37 million in assets and 83,000 members, Mwalimu National was one of several SACCOs the group visited to get perspective on SACCO differences in operational size, scope and product offerings. Their operations are extensive and entrepreneurial.
The visit comprised of stops at their new headquarters in downtown Nairobi, which housed conference and data centers, both new sources of revenue and opportunities for their existing members, other SACCOs and non-SACCO businesses. Affordable housing is a strategic focus as they launch their Kisaju Housing Project, one of the largest undertakings by a credit union in Africa with with 871 units.


4. Women are transforming the industry


Women are transforming SACCOs through leadership and empowerment. Every stop on the journey introduced the group to dynamic women who are entrepreneurs, strategists, department heads and national chairwomen of the movement.
Flora Mukiri and Teressa Mutegi are two examples of SACCO impact at both ends of the spectrum. Flora took up farming and with the help of WOCCU and her local SACCO through CDP, increased her yield, her profits and gained the skills needed to sustain and grow her farm. Terry Mutegi, current National Chairwoman of Mwalimu National, has been instrumental in leading Mwalimu to achieve significant projects that grow the SACCO and give back to its members and the community at large.
5. Busia Orphanage shows how credit unions support their communities.


The second leg of the engagement trip centered on volunteering at the Busia Compassionate Centre. Supported by World Council since 2007, the Centre champions the growth and education of orphans affected by the HIV/AIDS epidemic in western Kenya. Stella Egesa, the Centre's director, gives each child hope of a brighter future. Igniting mixed emotions among all, smiling faces and cheery voices both greeted and wished the visitors well as they came and left each day.
The visitors planted banana trees, repaired rooftops, laundry lines and created new well covers to keep the Centre's water source clean and healthy. These improvements are just the tip of the iceberg in creating long-term sustainability for the Centre. The visitors left more committed than ever to further connect with credit union and non-credit union partners to support the Centre's continued growth.
Come With Us Into the Field!

World Council programs are the perfect way to engage and experience the global credit union movement. They are opportunities to share knowledge and learn different perspectives on sustaining and keeping relevant, the cooperative movement worldwide.
To inquire about how to participate, contact Laura Mihm by email/call 608-395-2032 or visit: https://www.woccu.org/events_and_engagement/engage
Mike Reuter is the new Executive Director of the Worldwide Foundation for Credit Unions, the 501c3 charitable nonprofit that supports the World Council of Credit Unions in its mission of providing financial inclusion to millions worldwide by offering tools and engagement experiences to credit unions looking to do "Global Good" thru the credit union movement.
Connect with Mike at mreuter@woccu.org.