2019-02-01

The late, great Anthony Bourdain once said - "Travel changes you. As you move through this life and this world, you change things slightly, you leave marks behind, however small. And in return, life – and travel – leaves marks on you."
Recently, two weeks in The Global Classroom left marks on credit union professionals around the world.
If you haven't hear about World Council's Global Classroom initiative yet, this unique platform for professional exchange is supported by one of the credit union movement's greatest resources - our willingness to share experiences with other financial cooperatives and work together on the development of solutions to our common challenges. It brings together dedicated professionals from around the world through a variety of face-to-face learning opportunities designed to highlight impactful strategies for improving cooperative financial services. Cooperativas…SACCOs…credit unions…financial cooperatives may have different names around the world but our DNA shines through collaborative initiatives like the Global Classroom.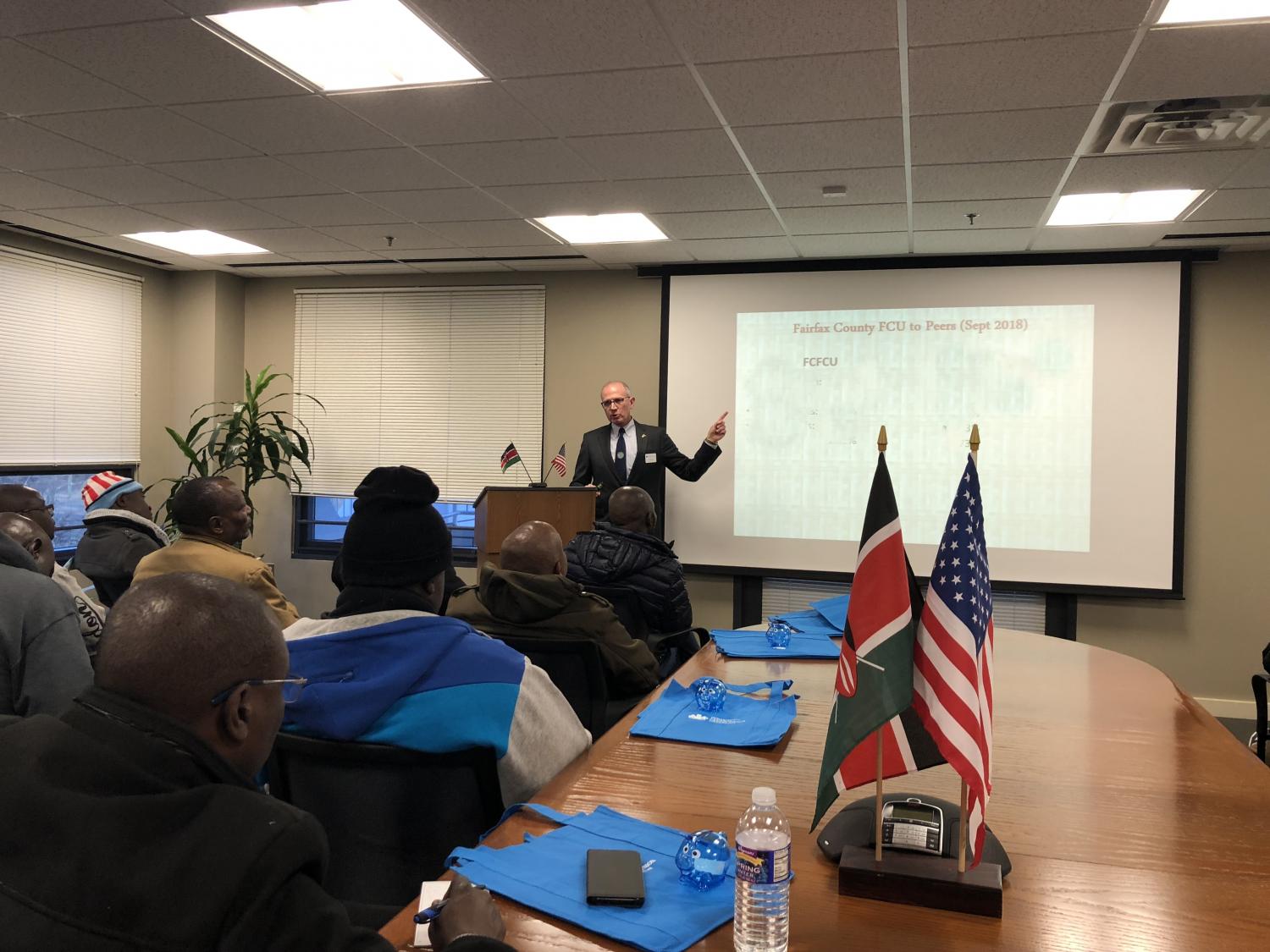 Fairfax Federal Credit Union becomes a center for learning in the Global Classroom.
For two weeks in early December, our collaborative DNA was on full display as the Global Classroom traveled coast to coast in the United States and explored how the digital transformation of credit unions is improving financial services for members. Credit union organizations in Southern California hosted a diverse delegation from Ecuador, Guatemala and Peru. Across the country in the DC metro area, a delegation of executives and directors from Savings and Credit Cooperative Organizations – or SACCOs, as credit unions in Kenya are known – braved the first gusts of winter to see first-hand how financial cooperatives are emphasizing a personalized approach to connecting with members across all service channels.
The diversity of experiences among financial cooperatives around the world is a powerful resource. As the Global Classroom crossed the country in December, insights on the reality for credit unions in Ecuador, Guatemala, Kenya and Peru came into focus.
The average salary for secondary school teachers in Kenya is $300-500/month.
Credit unions in Ecuador are subject to the same income taxes that for-profit businesses pay.
In Guatemala, credit unions have come together under the MiCoope brand in a national network, sharing back office services and a core banking platform.
The three largest credit unions in Peru were established to serve the community of Peruvians of Japanese
That's a lot to unpack – credit unions addressing income disparity, defending the cooperative model for financial services, increasing awareness through collaborative initiatives, and finding strength through a focus on community. Our exchange works in both directions. By sharing this wealth of experiences, the Global Classroom left marks on our hosts through the insights and perspectives gained from our colleagues around the world.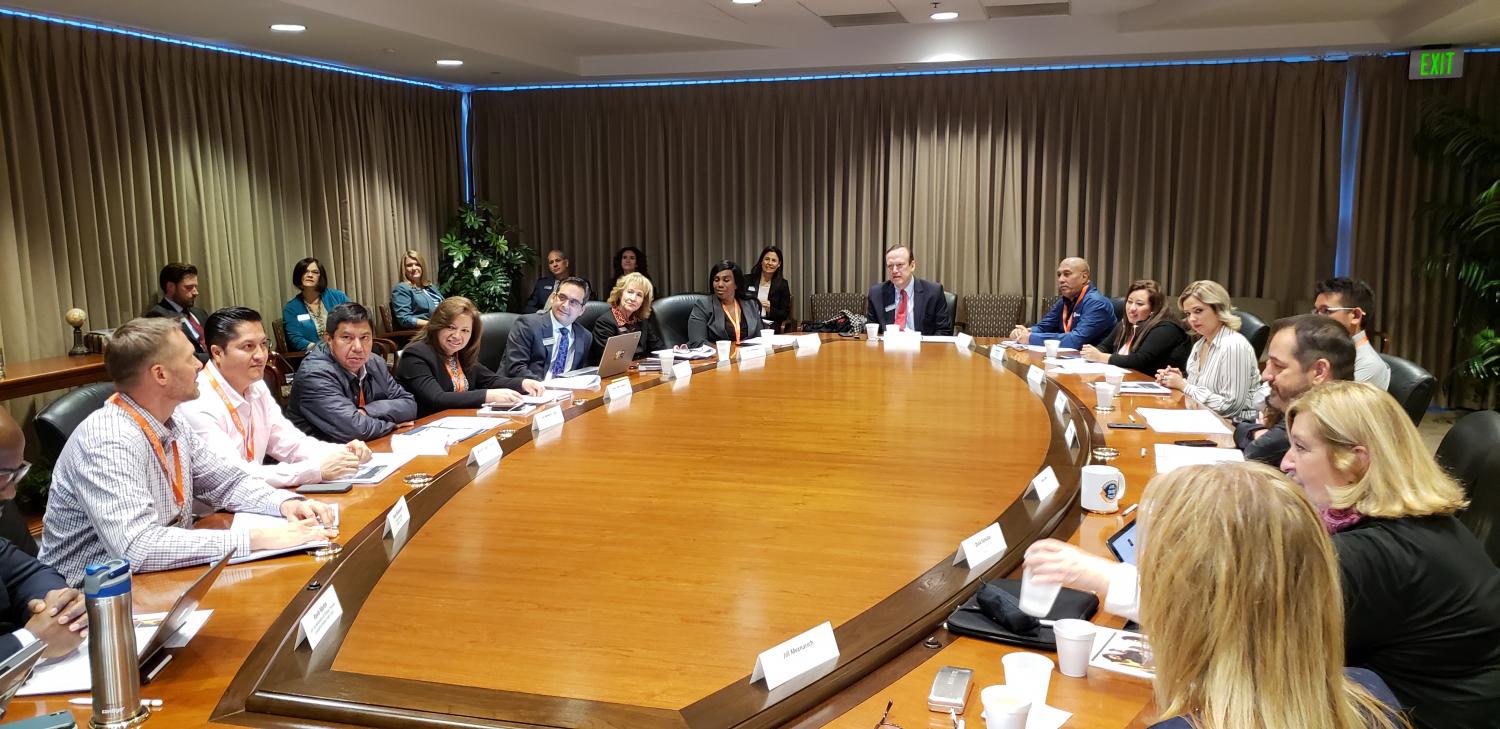 Schools First CEO Bill Cheney shares insights on personalized service during our round table.
I wear a lot of hats in the Global Classroom - first and foremost as coordinator, facilitator and translator – but equally important, I am a tour-guide, a shopping consultant, sometimes a nurse and frequently the bus driver. This provides me an opportunity to get to know our international visitors on a deeper level – and witness the impact that the exchange has on them personally and professionally. The experiences gained during their time in the Global Classroom marks them personally and professionally – and changes the way they approach their roles at their credit unions.
After the visits, our hosts often ask what the visiting delegation found most surprising about credit unions in the United States. Again and again, international visitors are struck by one issue in particular – collaboration. From chapter meetings to shared branching, credit unions in the United States recognize the value in collaboration and gain strength from it. We see it in the diversity of CUSOs improving access to services and improve the sustainability of credit unions, big and small. Working together, we are stronger.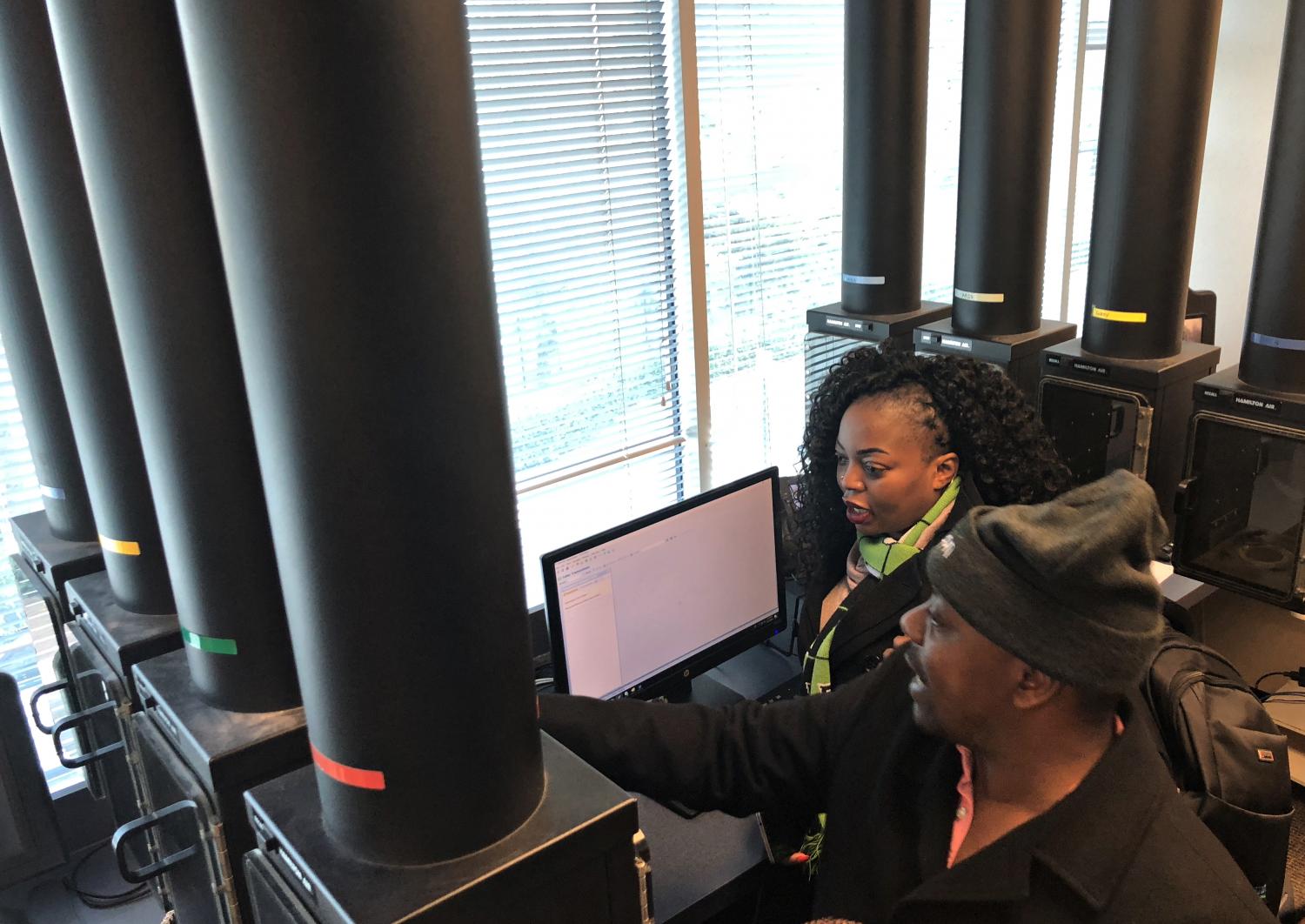 Drive-thru banking technology is always of great interest to international visitors in the Global Classroom
In 2019, the Global Classroom will continue to explore strategies for collaboration to assist financial cooperatives with the process of digitization. As we look forward to another year of travel and exchange, I hope you will consider making your mark and being marked by connecting with your peers around the world through the Global Classroom.
A very special thank you to our hosts in Southern California and the DC metro area who left marks or had marks left on them by our visit – California Nevada Credit Union Leagues, CU Direct, Schools First Federal Credit Union, South Bay Credit Union, Financial Partners Credit Union, CalCom Federal Credit Union, Maryland/DC Credit Union Association, Credit Union National Association, Fairfax County Federal Credit Union, Apple Federal Credit Union, Montgomery County Employees Federal Credit Union, and OAS Staff Federal Credit Union.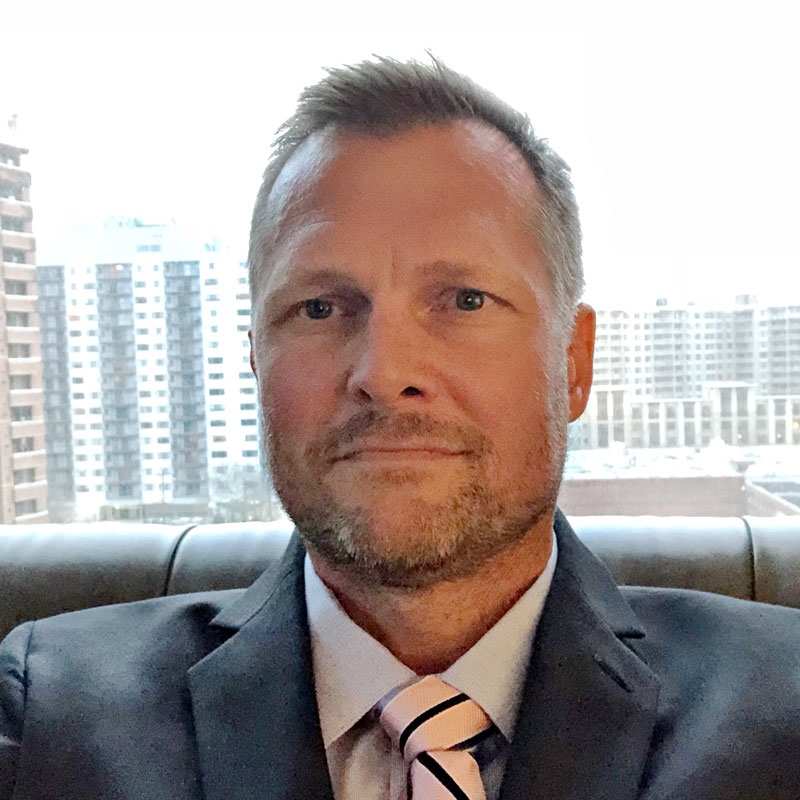 Thomas Belekevich has been employed by World Council since 2004 and currently serves as Program Manager of its international training and education programs. He is a polyglot – speaking Spanish, Portuguese, Swedish and English – and has worked in international and cross-cultural environments for more than 25 years. Thomas provides strategic and operational guidance to the Global Classroom initiative, creating opportunities for credit union professionals around the world to collaborate and exchange experiences. He has worked in more than 30 countries to encourage greater empathy in international relations and currently lives in Atenas, Costa Rica.