2019-03-08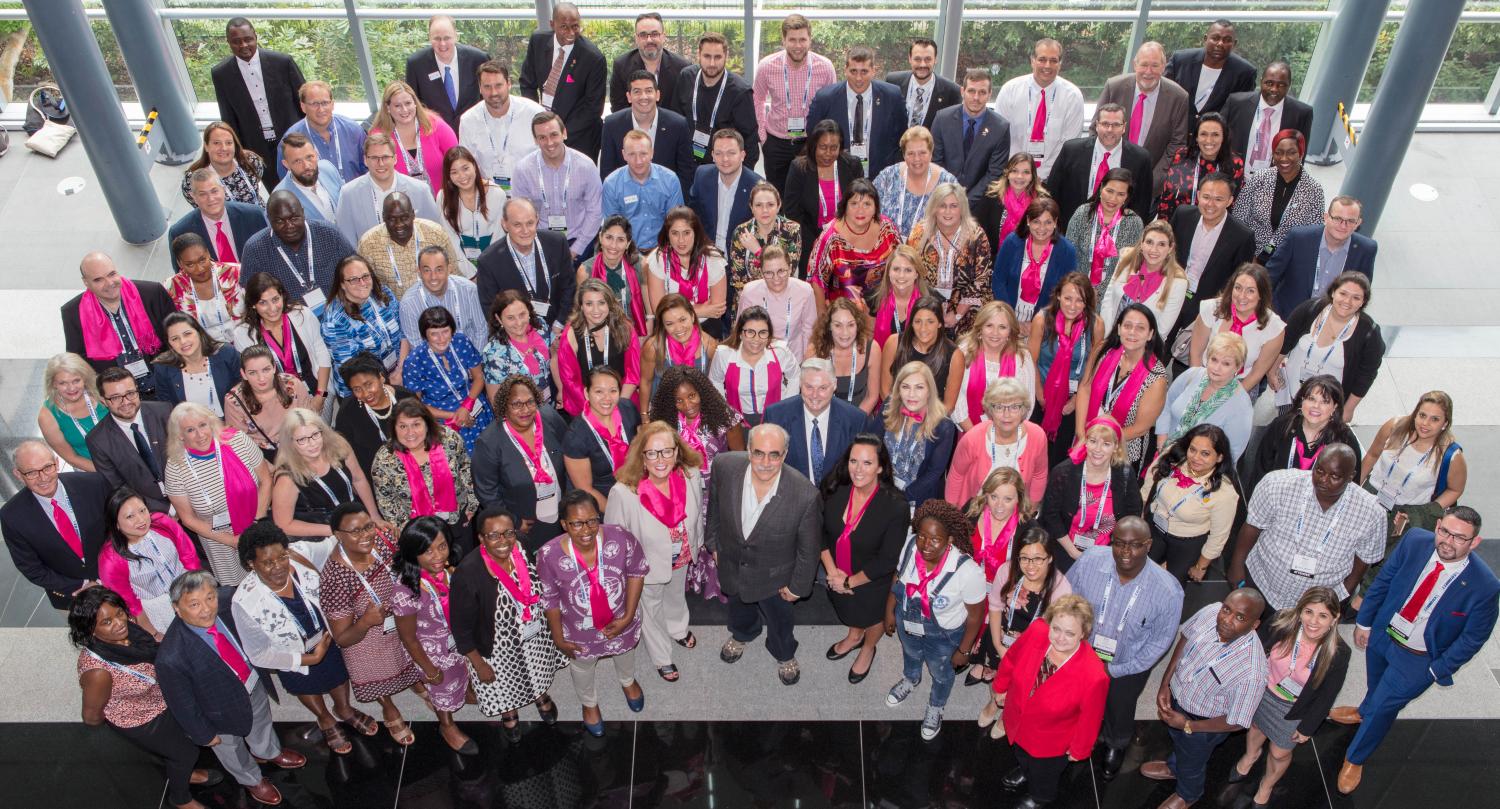 With members from Australia to Nepal, from Jamaica to Ukraine, from the U.S. to Thailand, for the Global Women's Leadership Network (GWLN) every day is International Women's Day.
GWLN, a program of the World Council of Credit Unions, was established in 2009 to address and facilitate the industry's gender gap while also leveraging resources to strengthen the economic security of women and their families. This year GWLN celebrates its 10th anniversary.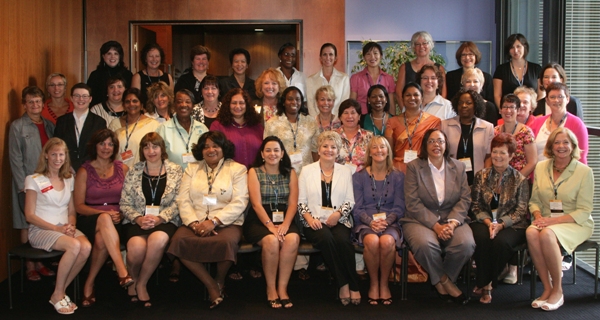 GWLN Founders in 2009
The GWLN vision is to provide women with the opportunity and resources to make a measurable difference in the lives of each other, in the lives of credit union members and in their communities. The program continues to grow due to a large volunteer base with passion and energy to learn from other industry professionals (women and men), empower each other and serve their local communities, all while building the credit union brand. Credit union leaders, volunteers and business partners join to help people to help themselves.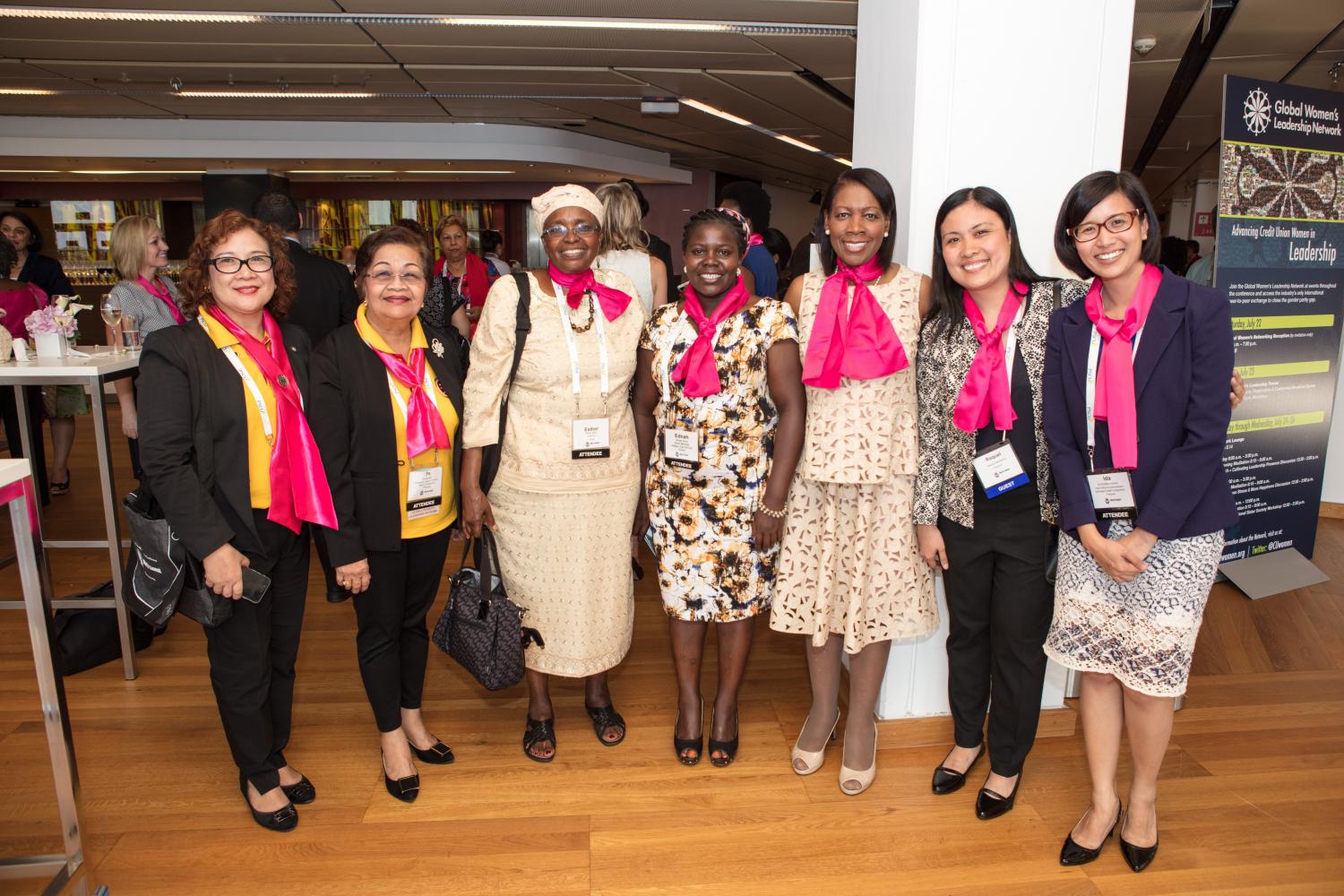 IWD 2018 Celebration of GWLN Members
On International Women's Day 2019 GWLN calls upon the worldwide credit union movement to #BalanceforBetter by encouraging industry women to apply for the Network's annual scholarship. The scholarship provides an opportunity to 3-4 women in the industry who would otherwise be financially unable to participate in the World Credit Union Conference (WCUC). Successful candidates participate in Global Women's activities during WCUC, including the Forum and the Diversity & Inclusion conference-track to focus on professional development, engage in interactive dialogue sessions and expand their professional networks. To date, GWLN has awarded 51 scholarships to women from 23 countries.
GWLN has played a role in the credit union/cooperative movement while uplifting and supporting women on a global scale. Women embraced new opportunities for responsibility and leadership through GWLN local chapters (sister societies). The sister societies, which began in the U.S. in 2012 and today reach across the globe, have recently seen tremendous growth. In 2016, GWLN had just 32 sister societies in 13 countries. By the end of 2018 those numbers had grown to 81 sister societies in 18 countries. It's expected to have nearly 100 sister societies by the end of the year.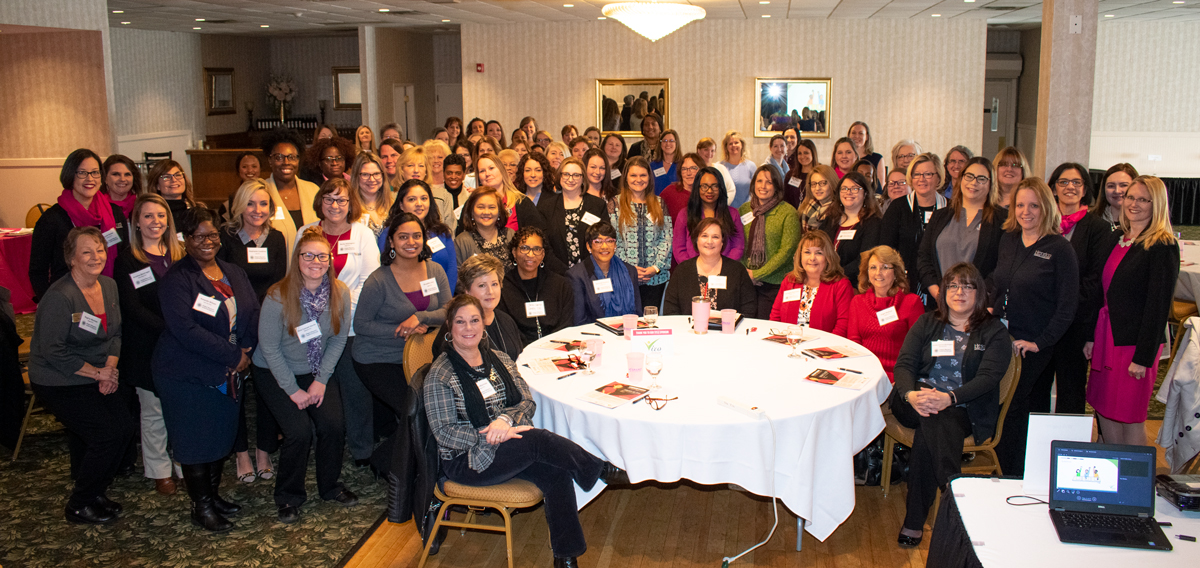 Our newest Sister Society in Virginia at their inaugural meeting in January.
Through sister societies, members localize their impact by organizing clothing drives, donating hours to charities in their communities, delivering food, helping families and engaging youth, all while building credit union awareness and staying true to the cooperative principles. In the U.S., sister societies have taken on resume writing, placement counseling and outreach to university graduating students. Most sister societies choose a community charity for strengthening the economic security for women and their families. Sister societies support battered women shelters, single mother's education support, young women's life coping skills, family food assistance programs and youth empowerment programs.
Other initiatives from international sister societies include organizing support for the homes and schools of visually impaired children and delivering care and food support from the Malawi Sister Society. In the Philippines and Thailand, sister societies have grown through the women's business development centers introduced by the Association of Asian Confederation of Credit Unions to support women members who are business owners. The Philippines Tagum Sister Society provided relief goods containing ready-to-eat food and sanitary items to flood victims.
In preparation for the GLWN breakfast at the CUNA's Governmental Affairs Conference next week, sister society leaders shared their thoughts on what GWLN means to them. Malawi Sister Society leader Triza Magreta was on point. "The idea is to make each cooperative woman an agent of change in their communities."
This year, GWLN marks a year for reflection on accomplishments, progress and growth.
As GWLN moves forward, the focus will be:
to build scale and continue to collect data about women's participation in credit union systems around the world and the impact of their financial inclusion
to establish institutional best practices for women in executive or leadership responsibilities in the credit union industry
to leverage opportunities for women's financial inclusion presented by digital technologies
GWLN membership is open to all women and men in the credit union industry, and active participation in GWLN activities is strongly encouraged. To learn more, visit GWLN at cuwomen.org or connect on Facebook, LinkedIn and Twitter.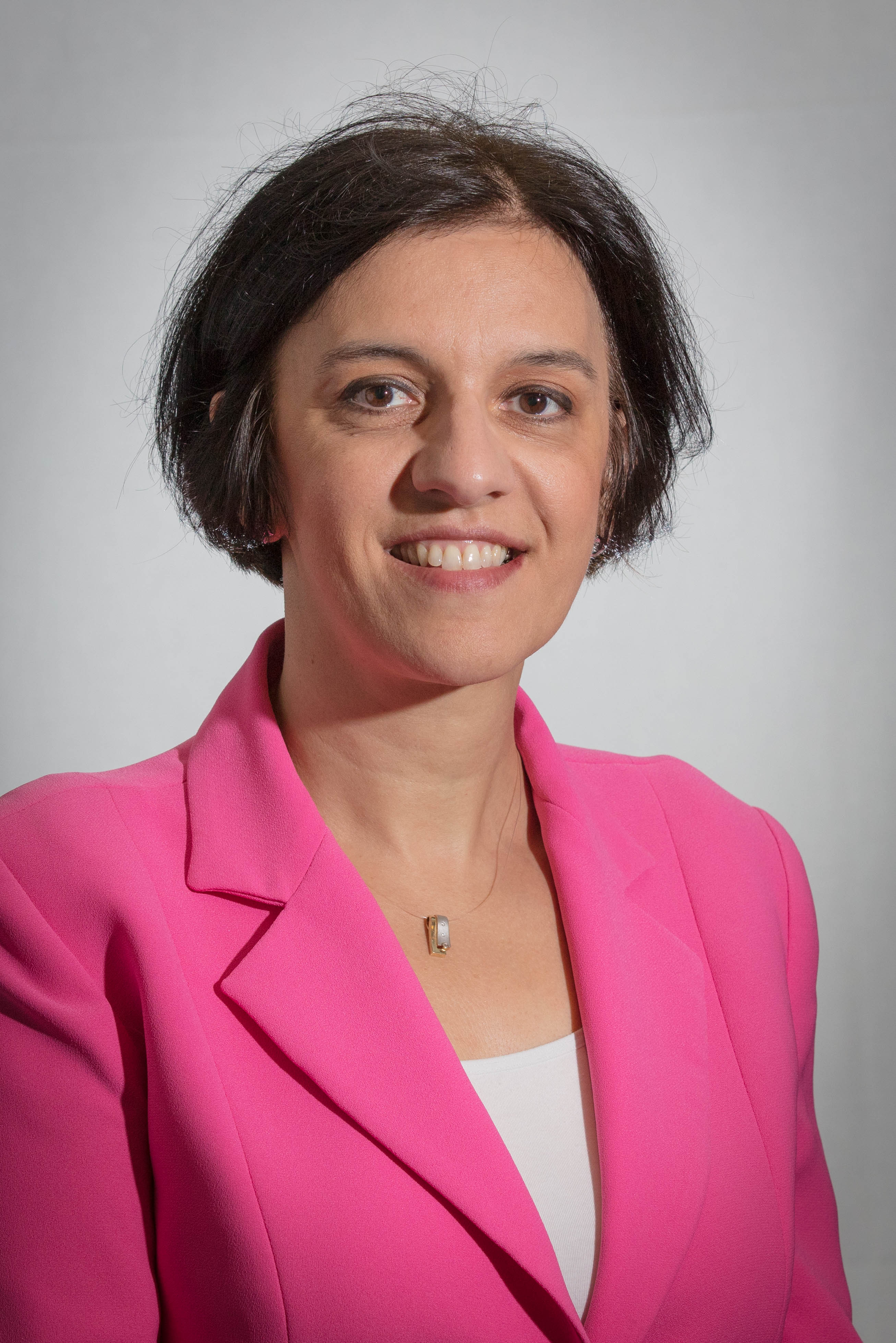 Eleni Giakoumopoulos, GWLN Program Director, World Council of Credit Unions
Giakoumopoulos has over 20 years of international experience working in 15 countries in western, central and eastern Europe. Her diverse background includes managing European Union cross-border cooperation programs through consultancy work, membership recruitment for a national trade association, content development for print and digital media and directing career services in an educational organization in Northern Greece. Prior to joining World Council as the Corporate Communications Manager in 2017, she was part of the board communications team at an international finance institution, working with ministries of finance and foreign affairs, supporting economic development and regional cooperation in the Black Sea region.