2019-03-29
The adage is true. You don't know what you don't know. Having worked my way up through several credit unions over the last 20 years, I felt I had a strong grasp on the credit union movement. However, like many others in the credit union industry, my perspective was limited by my exposure. While I attended conferences here and there across the state and regularly participated in local opportunities, there was a whole credit union world out there that I knew nothing about.
But let me back up a bit. My name is Lisa Lambrecht and I am the President/CEO of Entrust Financial Credit Union. In 2006, I joined the team at Entrust as VP of Accounting. The President/CEO at that time was a strong, passionate credit union leader by the name of Susan Adams. During the next seven years she would become my mentor and challenge me to push outside of my comfort zone and find my voice. She encouraged me and spoke truthfully of my opportunities for growth. Unfortunately, we lost Susan much too soon to cancer in 2013.
Fast forward to the spring of 2017, when I received an email describing the Global Women's Leadership Network Scholarship for the World Credit Union Conference (WCUC) in Austria. The scholarship was partly funded by the Susan Adams Scholarship Fund, supported by OneAZ and PSCU. I had never heard of the World Council of Credit Unions before and I had definitely never considered going to a conference outside of the country. But in that moment I felt inspired to challenge myself (as Susan had challenged me for so many years). A few months later, I won that scholarship to attend the World Credit Union Conference in Austria and I was on my way.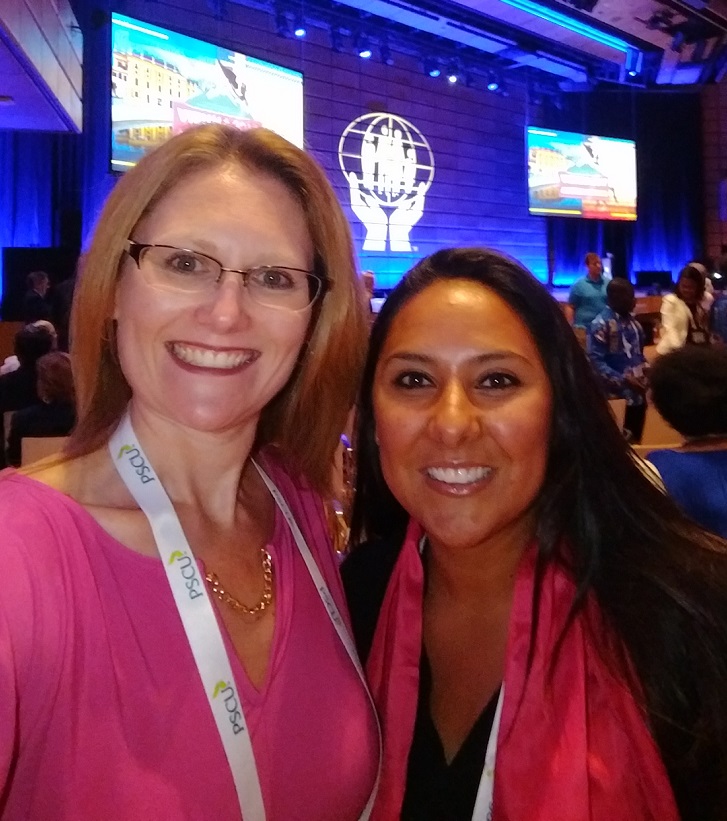 Lisa Lambrecht at the 2017 World Credit Union Conference in Vienna, Austria
The World Credit Union Conference and associated educational and networking opportunities were like no other conference I had ever attended. I was able to meet credit union leaders from around the world, learn about the differences in the industry from one country to the next and gain a better understanding of the global credit union movement. The sessions offered by Global Women's Leadership Network challenged me to continue my growth and to support the growth of others, taught me the differences in leadership and communication style, and to value those differences and bridge the gaps they create. I came back from the conference with a more open-mind and renewed passion to continue my leadership development, support the development of those around me and to be an active part of the credit union community, locally and globally.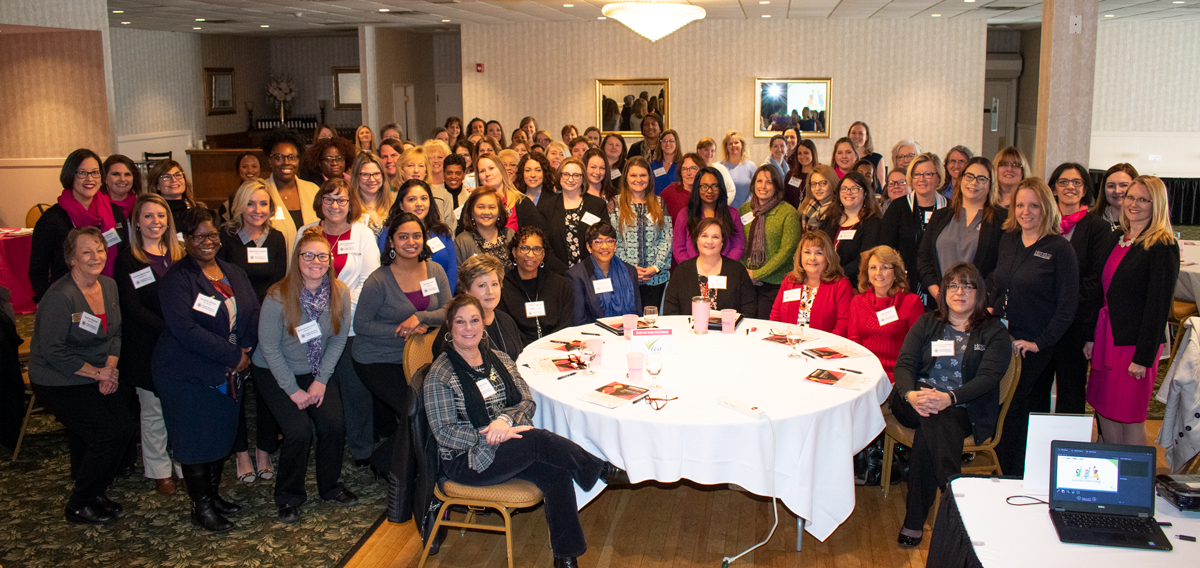 Virginia Sister Society Launch - January 2019
Working with two amazing leaders with the same passion, Patsy Smith, CEO of Peoples Advantage Credit Union and Nicole Bowen, Vice President – Compliance, IT, and Facilities of Fairfax County Federal Credit Union, we co-founded Virginia's first Global Women's Leadership Network Sister Society. The Sister Society launched in January 2019 with 100 attendees at the first meeting and attendance continues to grow with each successive meeting. We are excited to help women (and men) in our state sharpen their leadership skills to ensure there is a pool of qualified, diverse candidates for leadership positions, encourage them as they contemplate their career goals and push outside of their comfort zone, and to serve as a platform for networking, relationship building, and mentoring with the goal of empowering women to further the credit union movement and their communities.
I highly encourage anyone interested in attending the World Credit Union Conference, who meets the scholarship parameters, to apply. It was truly a perspective changing experience for me and I hope some of you will get that opportunity as well.
Lisa Lambrecht is the President and CEO of Entrust Financial Credit Union and a native of Virginia. She has more than 21 years of experience in the credit union movement. She has extensive expertise in ALM, risk management, credit union operations, team development and leading through change. Lisa is passionate about helping others achieve their greatest potential through education, mentorship and opportunity.
She holds a Bachelor of Science in Business Administration from Old Dominion University and a Master's Business Administration degree from Keller Graduate School of Management.