2019-05-17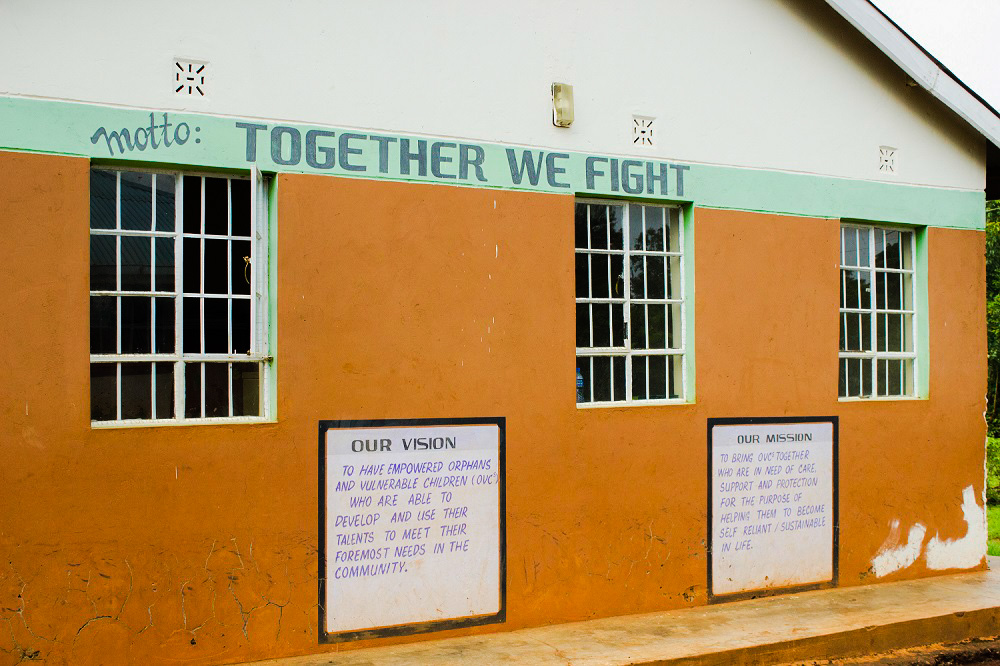 The Busia Children's Compassionate Centre Motto Speaks Volumes
It was a hunch, a simple shot in the dark. I thought to myself, What do we have to lose?
At the Worldwide Foundation's Supporter's Reception during the World Credit Union Conference in Singapore last year, a special group of people and organizations stood up and helped build a barrier.
A barrier to protect children who cannot protect themselves.
I shared my experiences and those of my group who traveled to Busia, Kenya in April 2018 to study Kenya's credit union system, but also detailing the volunteer work done at the Busia Children's Compassionate Centre. Planting banana trees, fixing plumbing leaks, playing soccer with the kids, giving them our time and attention was part of our volunteerism.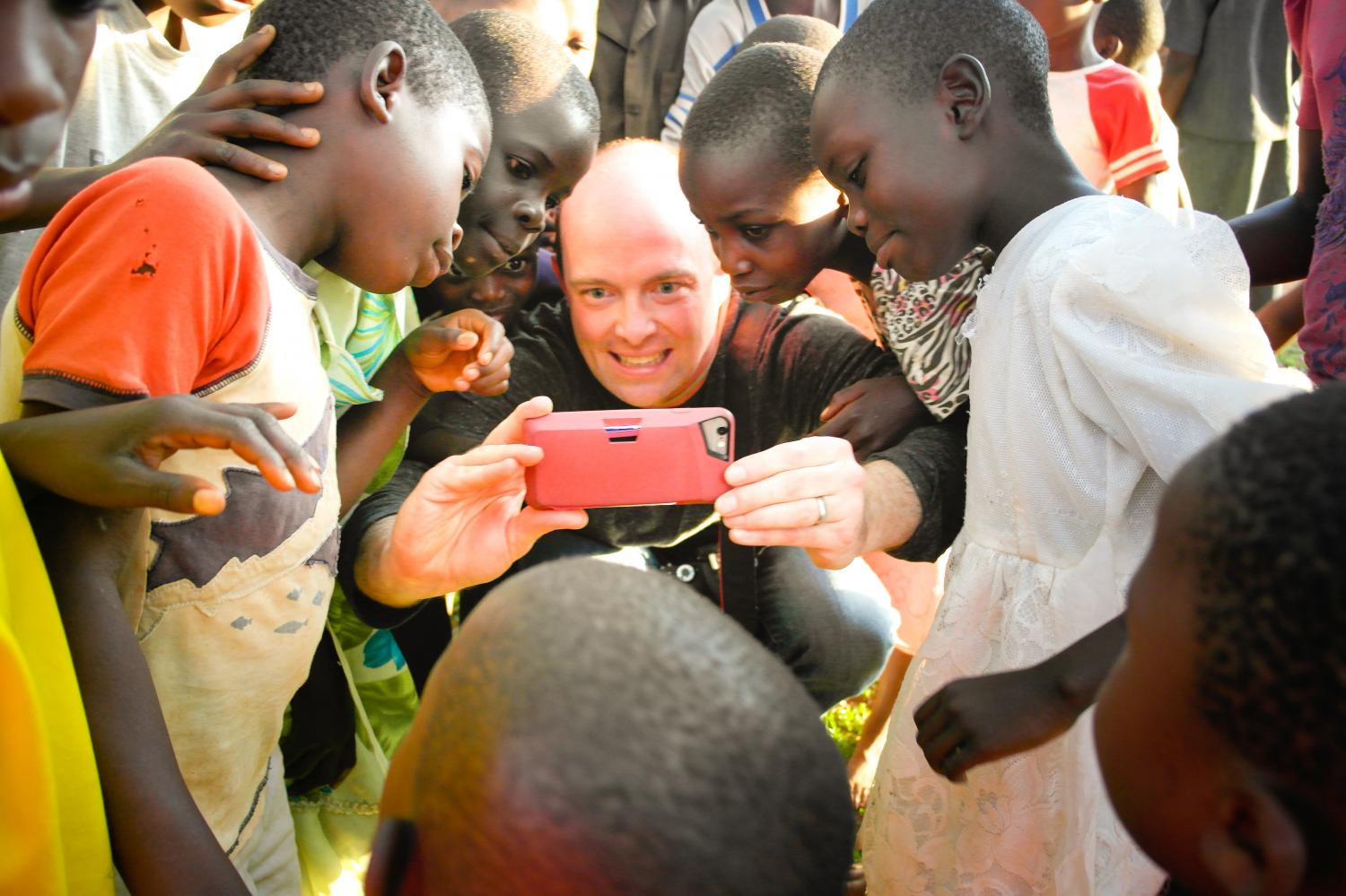 My lame attempt at selfie taking with the kids.
For those who have been there, the Busia Children's Compassionate Centre is a special place. Each visit from volunteers, and annual funding provided through the Worldwide Foundation from caring individuals, credit unions and their CUSOs, have helped accelerate the growth of the Centre's operations and ability to take in more children.
In 2010, credit unions and the World Council decided to act and support the Centre in response to a call for aid to the growing orphan population while simultaneously developing a program to bring much-needed financial access to the surrounding community of Busia, located on Kenya's western border with Uganda.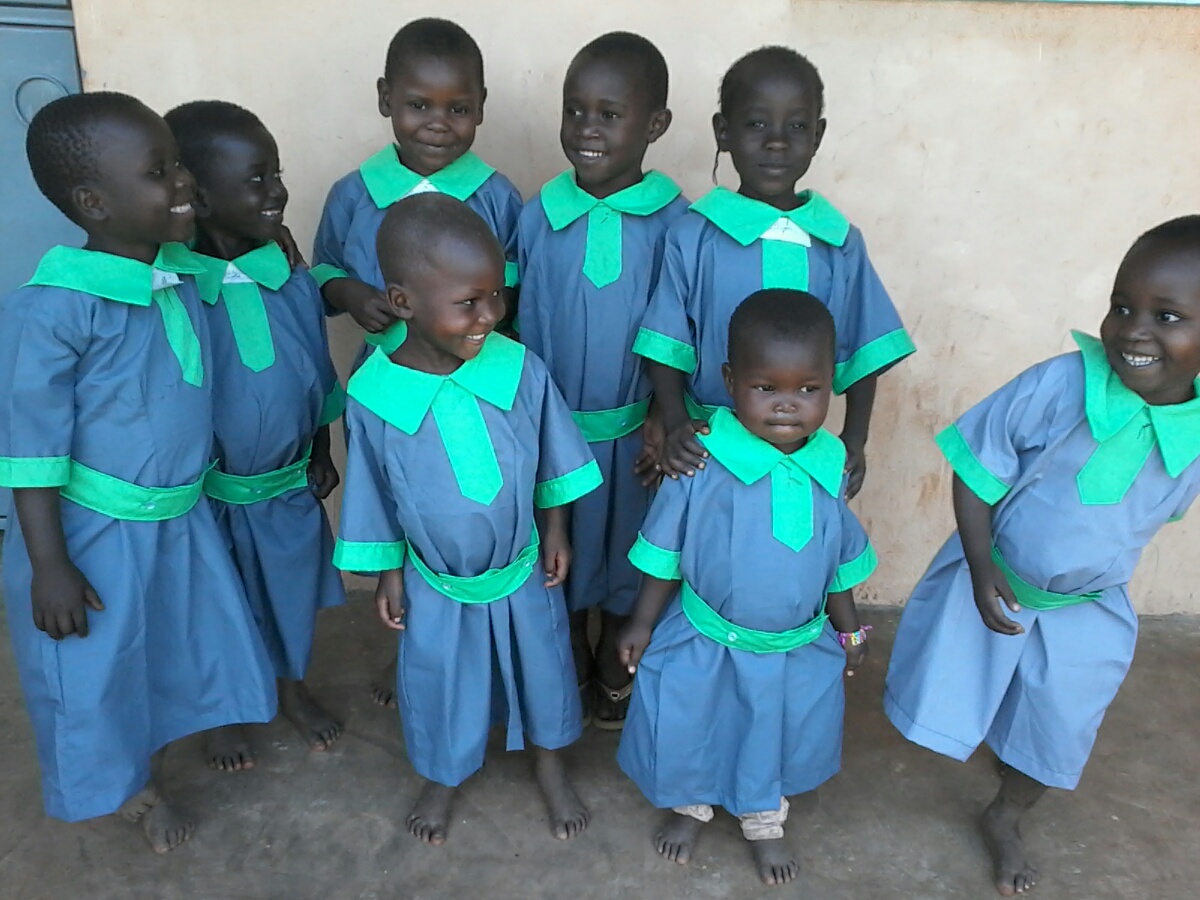 Busia Orphans Receiving New School Uniforms Courtesy of WF Champion Funding
While progress is being made each day to educate, clothe, and advance the lives of each orphan, a large operational project seems to always be on the horizon. We can never get ahead. Which leads me back to the barrier...
During our recent visit, we discovered that snakes and other two-legged predators continued to threaten the daily safety of the 90 orphans and the volunteer staff caring for them. Something had to be done.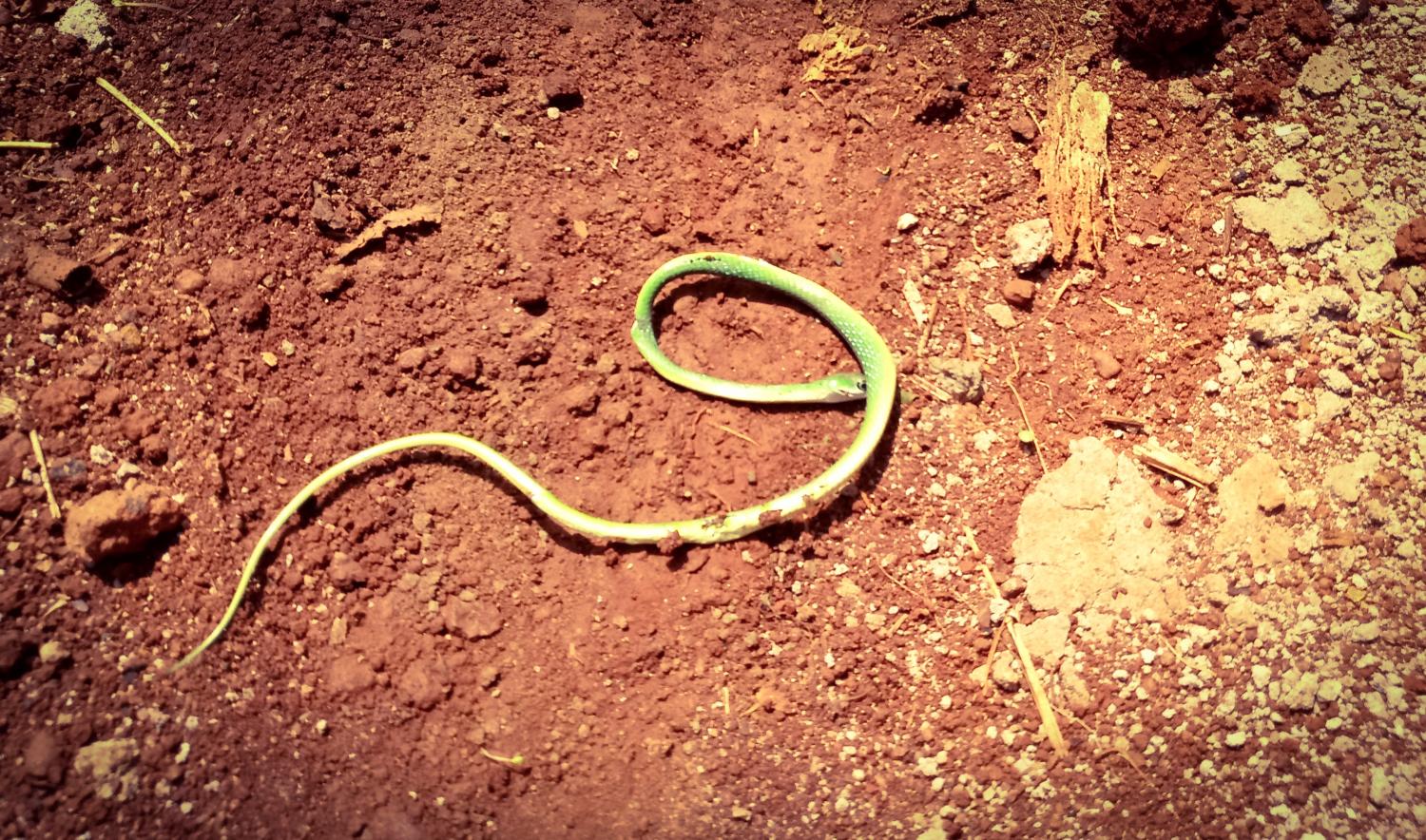 A Recent Unwelcome Orphan Visitor
I knew we had a special group of people in the room at our reception, surrounded by the magic and splendor of Singapore's iconic Gardens by the Bay. The mood had been set, so to speak. We made the choice to act, to tell Busia's story, to illustrate the immediate threat to the kids and to make the ask to help build the barrier. The results blew me away.
$60,000 was raised in 30 minutes.The barrier would be built. The kids would have the security of being protected everyday.
I could feel the cooperative spirit in the room, among people who have built careers and communities around credit unions. The weight of what had just happened, and how quickly it happened, didn't hit me until I got back to my hotel room that night. And I wept. Not tears of sadness, but of joy, knowing that a place that had touched my heart and so many hearts that deeply to give, of their valuable resources to a place and people that many had never visited or met.
They gave because they believe in the "People Helping People" philosophy of who we are as a credit union tribe. It was an experience I'll always remember and never forget.
Immediately following Singapore, work began on wiring the funds, gathering laborers and supplies, and beginning the work of barrier building—in a good way.
Fast forward to nine months later, amid heat and rain, and the barrier is 99% complete, minus some final plastering work on the exterior.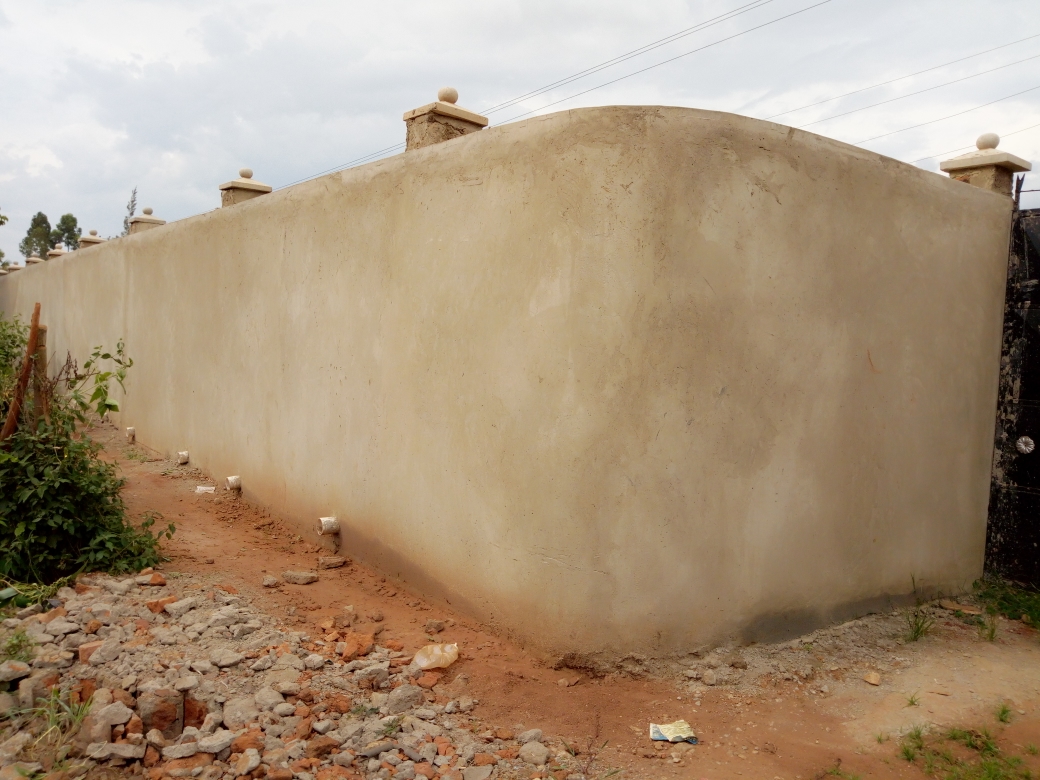 Completed Busia Barrier Wall, with Pillars & Caps
The next step is to sustain the Centre and its residents for the long term. A sustainability plan is being developed with Centre director, Egesa "Stella" Wabwire to outline tactics to generate long-term funding and operational support to allow the Centre to continue to not only grow and support the children in its care, but also to take on a greater responsibility for the Busia community.
The question still remains: "How can I help in the short term?"

Consider a recurring donation to the Busia Children's Compassionate Centre today to help educate, shelter, and care for its orphans—those children who deserve a better quality of life, with nowhere else to turn. "Doing Global Good" is what credit unions were made to do.
These contributions will help offset the short-term needs of the kids while a long-term plan is put into place to secure their future—and for future orphans who do not yet call the Busia Children's Compassionate Centre home.
People Helping People—especially those we may never connect with face-to-face but know we're improving their daily lives through who we are as a credit union tribe.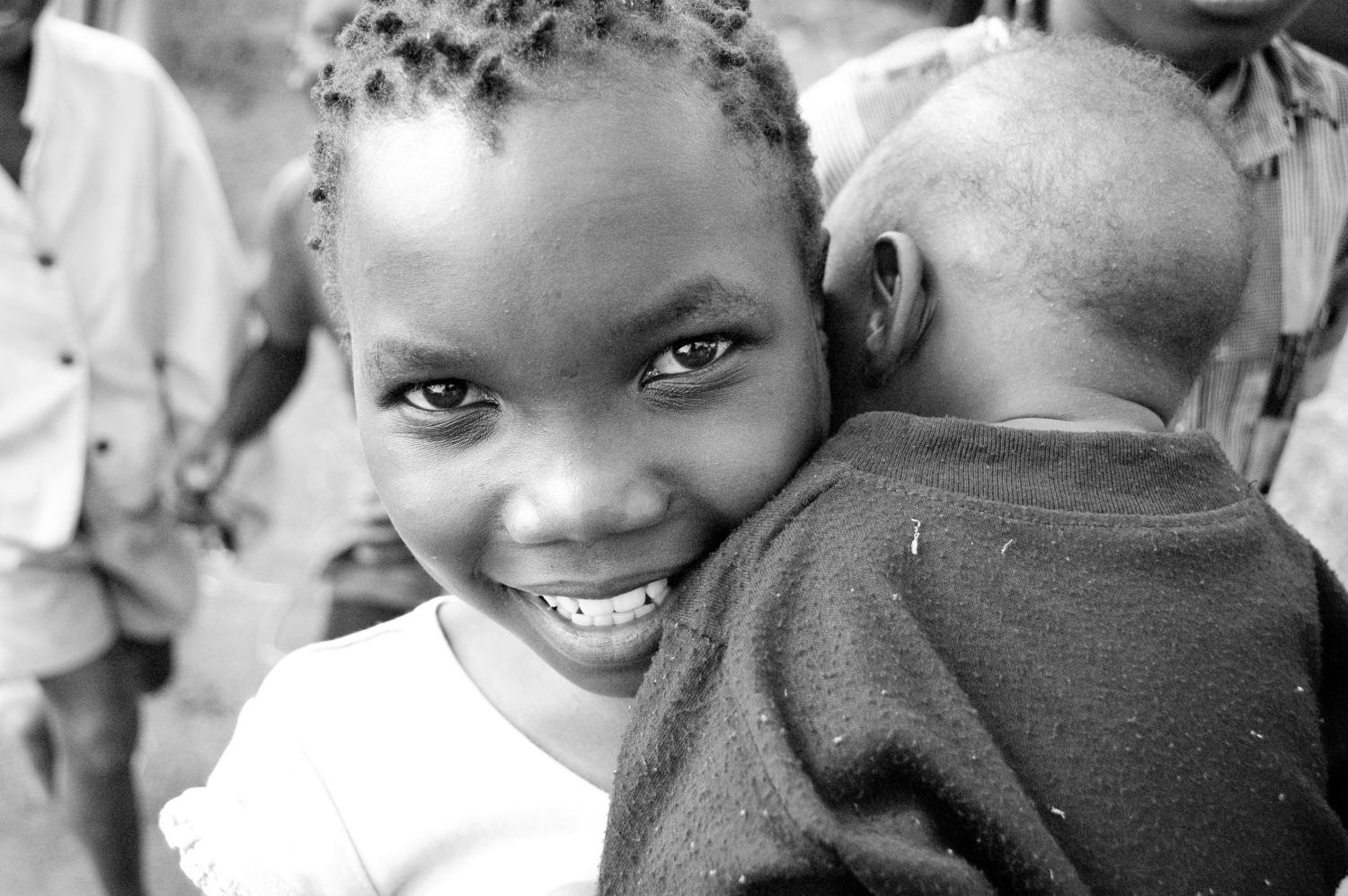 Give today at https://www.doglobalgood.org/give
Mike Reuter is the Executive Director of the Worldwide Foundation for Credit Unions, the 501c3 charitable nonprofit that supports the World Council of Credit Unions in its mission of providing financial inclusion to millions worldwide by offering tools and engagement experiences to credit unions looking to do "Global Good" through the credit union movement. Connect with Mike at mreuter@woccu.org