September 14, 2018
On the island of Puerto Rico there are 115 state-chartered credit unions (CUs) with 1 million members and $8.1 billion in assets. There are 9 federal chartered credit unions with 85 thousand members and $800 million in assets.
Hurricane Maria caused serious damage to the island in 2017. The local economy remains under stress. Yet credit unions responded fast to provide service to members within a week after the hurricane while other financial institutions took a month or more to re-open or simply withdrew from communities. Communities responded with significant membership and liquidity growth for the credit unions after the hurricane.
Yet the local economy remains depressed. Infrastructure continues to be damaged. Many local businesses have not reopened. Many islanders have left the island to seek work. Tourism has not recovered yet. Prior to the hurricane, the Government of Puerto Rico (GPR) entered into Chapter III of bankruptcy proceedings. Government employees have been laid off. All of this impacts the credit union loan portfolio quality and local lending opportunities. Credit unions with investments in government bonds are also affected by the government default.
With increased levels of liquidity and limited lending opportunities, cooperation with mainland CCUA credit unions in purchasing loan participations, offers an in-system opportunity for generating income and diversifying risk for Puerto Rico credit unions. While credit unions in Puerto Rico continue to safely lend in their own local economy, loan participations with mainland credit union provides additional means to inject earnings into the local credit union and its community. Worldwide Foundation and the Cooperative Credit Union Association hosted Puerto Rico and Massachusetts credit unions in Marlborough on August 27 and worked through methodologies, requirements, opportunities and simulations for engaging in loan participations.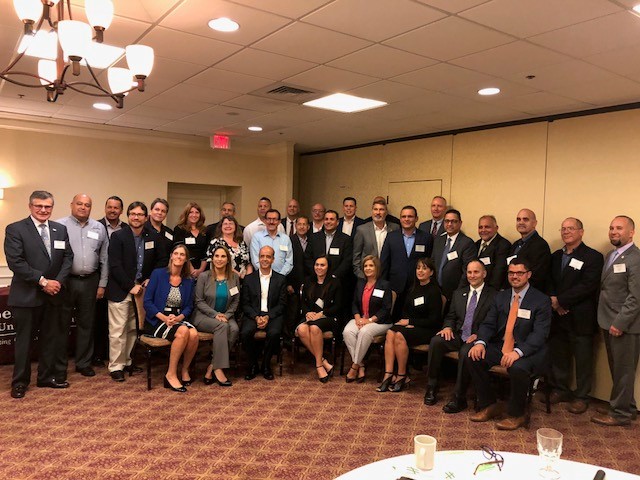 Our challenge is to support Puerto Rican credit unions to strengthen their financial position and continue to serve their communities. Every challenge is a jigsaw puzzle. One of the advantages of being a system is that we bring a number of pieces together from the credit union system to fill in the puzzle. From the Foundation, we educate the Puerto Rican credit unions on what is involved in a transition to federal standards. The Cooperative Credit Union Association helps the credit unions generate income and build reserves through loan participations. The National Federation of Community Development Credit Unions assists the credit unions in becoming Community Development Financial Institutions to access resources to serve their local communities. The New York Credit Union Association assisted with recovery after the hurricane and with compliance training.
Thank you for your support in enabling us to take on this challenge.
Safe Travels,
B-
Brian Branch
President & CEO
World Council of Credit Unions