April 01, 2019
We will return to Puerto Rico August 1-6, after the World Credit Union Conference (WCUC) July 28-31 in The Bahamas. During WCUC, the Worldwide Foundation for Credit Unions will launch "Operation Stormbreak" — the establishment of a forward-prepared fund to respond immediately when a natural disaster happens.
Puerto Rico participants, including our co-hosts, Global Women's Leadership Network (GWLN), will learn about the history of this U.S. territory and engage with the Puerto Rican credit unions about continuing work to rebuild their communities after 2017's Hurricane Maria.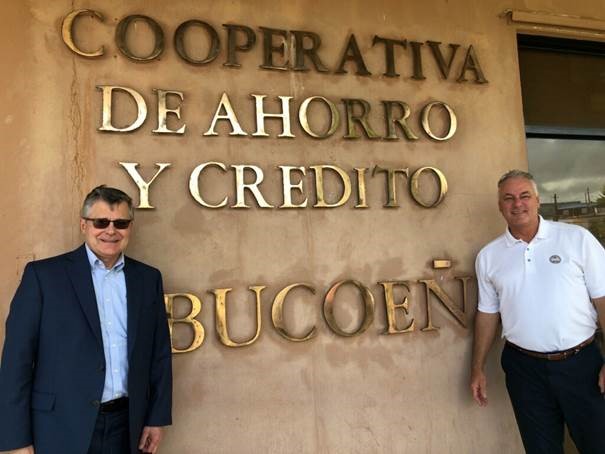 Our participants will arrive on Thursday, August 1 and learn about the history and economic relationship of Puerto Rico and the United States mainland, the impact of Hurricane Maria, and the strategic and financial review of the credit union sector. We will talk to the local regulator and take a cultural tour of Old San Juan.
We will visit local credit unions in San Juan and in the countryside. In Guaynabo, we will explore credit union community service and integration. We will participate in the community's local credit union-sponsored agricultural fair.
Puerto Rico is part of the US credit union system. We will hear from Puerto Rican credit unions and partners about how they have found answers within the credit union system to help find solutions for their communities, to obtain Community Development Financial Institution (CDFI) status and acquire loan participations with mainland credit unions.
One of the endearing things about being part of the global credit union system is that when bad things happen, it is always local credit unions that first step in with relief on the ground. It is soon followed by contributions of resources and volunteer efforts from credit unions everywhere to help rebuild and reposition the affected credit unions. We will finish the visit with a workshop to exchange experiences and best practices in disaster and community recovery: from Puerto Rico and Dominica to Texas, California and North Carolina.
This month, the Worldwide Foundation and the Global Women's Leadership Network will be opening registration for this important engagement trip and we hope you can join us as we look at an experience closer to home, and begin to map out best practices going forward. Please contact my colleague, Laura Mihm at lmihm@woccu.org, if you have any questions.
Thank you for your support over the years as we have addressed natural disasters.
Safe Travels,
B-

Brian Branch
President & CEO
World Council of Credit Unions