August 26, 2019
In August, we flew back in to San Juan, Puerto Rico, with our colleagues from California, North Carolina, Hawaii, Arizona, Nevada, Wisconsin, Virginia, Texas and Colorado to share the lessons learned from credit union responses to disasters around the country.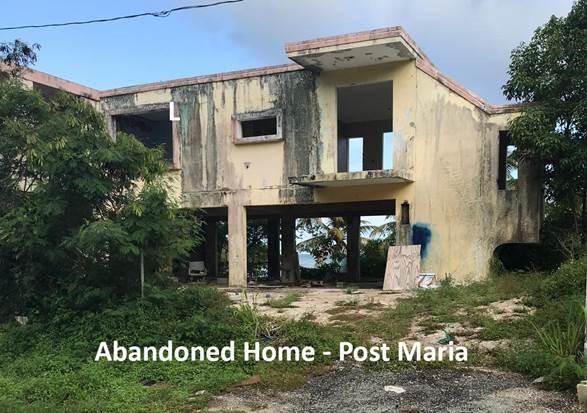 In the aftermath of 2017's Hurricane Maria in Puerto Rico, most credit unions opened their doors the day after the hurricane hit. In communities with no power, credit unions operated on generators and shared their own power with neighbors. With no telephone and internet, branches operated offline and sent an employee to San Juan with an external drive to download pension information so they could issue payments to seniors. Each day employees traveled to the central office to download transactions for the day. Those credit unions with functioning internet connections, allowed city pharmacies with no data connection to come to the credit union to connect to the internet to access medical insurance and process prescriptions.
Credit unions allowed a moratorium on loan payments for those members affected by the disaster and worked out restructuring arrangements going forward. Credit unions knew their community and had faith and knowledge in members. Conversely, communities had a sense of identity that their credit union was a part of the economic network that made the community resilient.
What we saw that made credit unions different across institutions, financial and otherwise, were (1) care and comfort to employees and; (2) the leadership and teamwork within the community that lent to comeback and resilience.
Cash services for credit unions were no longer available after Hurricane Maria. There were long lines at credit unions and ATMs. Long lines of members looking for cash. People were paying everything in cash as internet connections for credit cards or electronic payments were not working. Business owners with food, fuel, and appliance sales had too much cash as a result. Credit unions went to local businesses regularly to collect cash and resolve cash-flow needs of the community. Armored cash transfer cars were too heavy for damaged bridges and dependent on GPS for tracking, which was not working. To solve the issue, CEOs and branch managers moved cash themselves.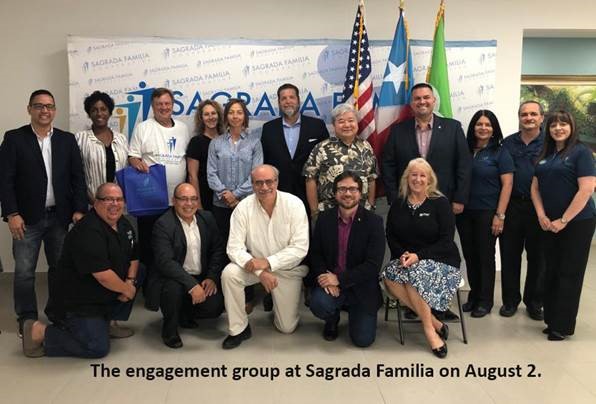 With Sagrada Familia, Jesus Obrero, La Comiereña and Abraham Rosa credit unions from Puerto Rico, we exchanged experiences and disaster response lessons with Local Government Federal, Ventura County, PenFed and Kauai Government Employees Federal credit unions and the Hawaii Credit Union League.
"We were prepared for winds and water, but not for black-out and no communication," our Puerto Rican colleagues told us. Among the lessons learned were (1) back up power, (2) digitize documents and store in the cloud, (3) have remote connectivity, (4) preset alternate locations, (5) have alternative methods of communication, (6) have alternatives for suppliers; (7) prepare and plan for the worst. Most of the new contingencies put in place since 2017 are with suppliers for items like cash and internet.
Local Government and Hawaii Credit Union League outlined common elements of business continuity and preparedness plans: action plans for emergencies, back up sites, off-site service, manual operating procedures, data recovery and data security, business impact analysis and management.
PenFed and Ventura County addressed the importance of decision-making: gathering information, documenting decisions so leadership knows what the team is doing (and the team can move on), executive engagement, the importance of relying on local leadership and engaging with emergency agencies and strategic vendors.
All teams stressed the importance of taking care of employees. Abraham Rosa and PenFed prioritized employees' and their families' safety. They supported employees' needs to solve the post-disaster chaos in their own homes, allowing them to take the time they needed. They provided personnel with food and water. After Maria, many island credit unions trained their employees in preparing family emergency plans. We heard, "Take care of your employees; they will take care of your members; you will be back in business."
All focused on taking care of members. All talked of meeting the members' cash needs and providing service in the immediacy of the moment. Local Government and La Comerieña provided services from alternative locations when their branches were flooded. In the absence of water and electricity, island credit unions provided members with bottled of water. Kauai and Ventura County addressed the need to establish internal controls and security to control the risk of those who seek to take advantage of the circumstances for bad ends.
What was most striking, was that we saw credit unions on the island helping their communities prepare for the next hurricane, such as Jesus Obrero financing solar power for members' homes, and Sagrada Familia financing wells and communication towers for their home communities.
This is part of what makes us proud to be part of the member-focused, community-rooted credit union system. Thank you for your support to be prepared for the next disaster.
Safe Travels,

B-
Brian Branch
President & Chief Executive Officer
World Council of Credit Unions