November 18, 2019
Many of the geopolitical challenges that we see in the news have their roots and their impact at the community level. Credit unions everywhere are community-based organizations. Communities turn to their credit unions to mitigate these challenges — and those credit unions often turn to us to support their capacity to do so.
Today there are 70 million persons displaced from their homes around the world. There are two sides to this coin: the communities from where refugees and immigrants come and the communities to where immigrants and refugees arrive.
Among the regions affected by refugees are the Latin American countries around the imploding country of Venezuela: 1.5 million refugees to Colombia, 800-thousand refugees to Peru, and 400-thousand refugees to Ecuador.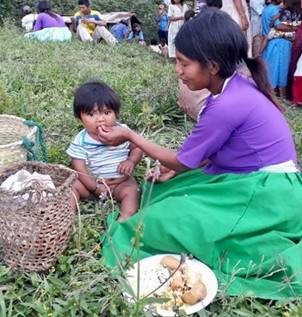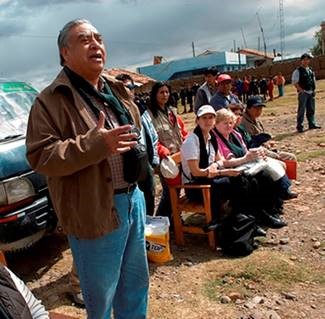 Left: An image from credit union-assisted refugee work in Colombia. Right: Peru's Manuel Rabines Ripalda, former World Council board chairman and director, working on behalf of the Federación Nacional de Cooperativas de Ahorro y Crédito del Perú (FENACREP) and World Council.
The initial flow of refugees have assets and resources, but with time and subsequent migrations, refugees arrive with little to no resources and no safety net networks. The latest refugees from Venezuela arrive destitute, malnourished and ill. Initial receptivity wears thin and societal stresses increase.
Host communities again turn to their credit unions to help integrate the refugees into the local economy. In Colombia, Peru and Ecuador we work with credit unions to settle Venezuelan refugees with legal registration, professional certification, labor skills matching, employment training, financial literacy and asset building accounts.
Credit unions address the root drivers of instability. We help people earn their livelihood and finance jobs, help settle refugees into communities. Where credit unions can help give refugees a start, economic stability avoids civil conflict later. Thank you for helping us help our Latin American colleagues stabilize their local communities.
Safe travels,
B-
Brian Branch
President & CEO
World Council of Credit Unions