2020-02-20
Love, in any form, is a two-sided affair.
With our supporters, we strive to make sure how much we appreciate their commitment to be the catalyst in our efforts to grow credit unions worldwide. One of our unique traditions is the Champion Celebration at the annual Governmental Affairs Conference (GAC) in Washington D.C. The backdrop for this special gathering has always been at an embassy of a foreign nation where we have had past or current success in creating development projects in.
At the celebration we thank our supporters and encourage organic storytelling. In and among the success stories of members and credit unions being projected on television screens, we ask that our supporters share with each other their WHY for supporting the World Council, its Worldwide Foundation and the movement on a global level.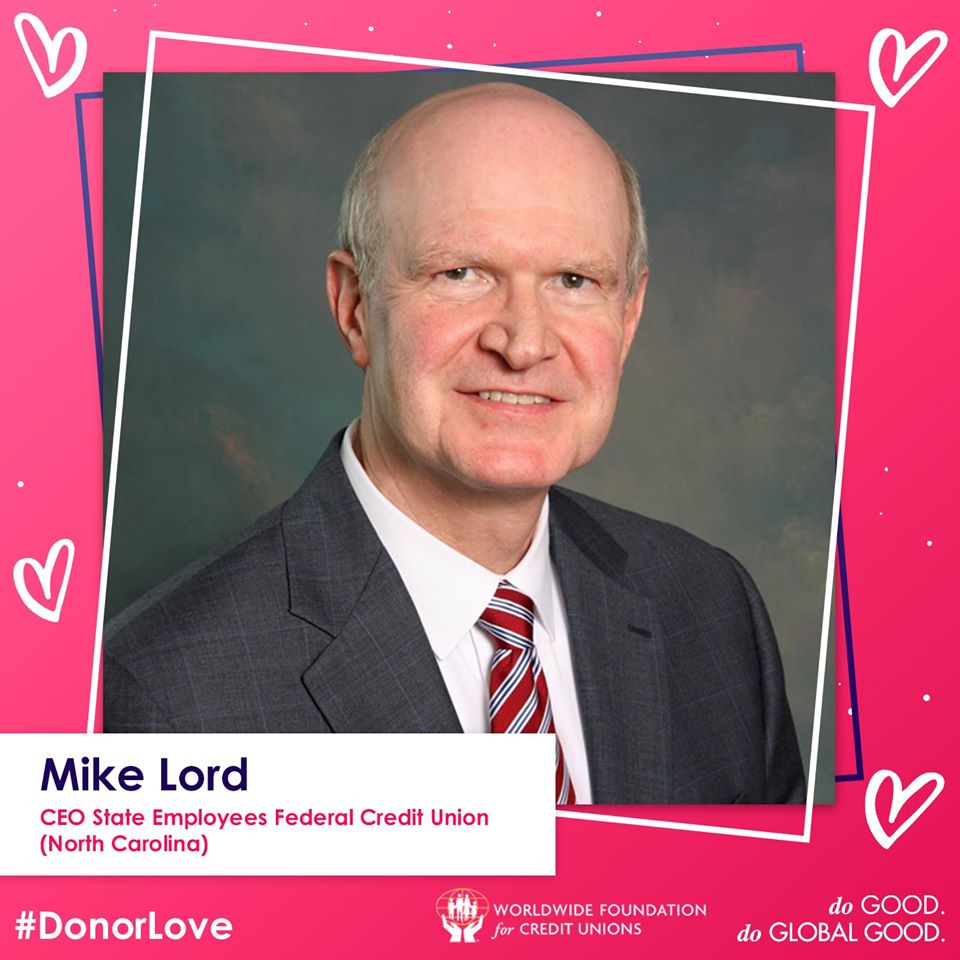 Throughout February, we've profiled several special global Champions via social media to give examples of how individuals, institutions and affinity groups can make a global impact. We know that every single person and organization at varying levels of support makes an indelible difference in the lives of members who they will never meet. They are truly living the cooperative principle of "Concern for Community".
In knowing that each of you makes a difference, we encourage you to take in the stories of several special global Champions who answered the call from the Worldwide Foundation when needed:
Lisa Brown, CEO Tallahassee-Leon Federal Credit Union
Mike Lord, CEO State Employees Credit Union (Raleigh, NC)
Bay Area Sister Society of the Global Women's Leadership Network
Dorwin Manzano of UWI Credit Union in support of WYCUP
Bruce Foulke, CEO American Heritage Federal Credit Union
Susan Mitchell, Michael Stankovic & Mitchell-Stankovic & Associates
We take very seriously the responsibility of sharing success stories, of connecting the dots of "Where Did the Money Go?"—but doing so in a creative way. We urge you to stay just as connected to our work, so you are helping to sustain in a way that balances your support of the movement at a local and national level.
Doing Global Good and engaging with the international credit union movement can grow both the head and heart of your institution, and yourself as a credit union superhero.
For those of you with us, thank you for joining us on this journey of global transformation as we celebrate you at this Sunday's 2020 Champion Celebration. For those who see us from a distance, dip your toes into global credit union development engagement and witness your own transformation in realizing the change you are making in people's lives—on a global scale.
See you at the Celebration and enjoy GAC!